Unveiling the Roles of AI Engineers in 2021 and Beyond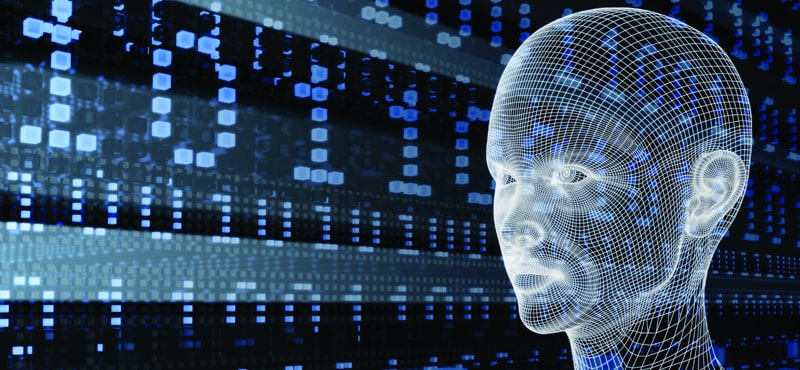 What numbers have to say about the job prospects of an AI engineer? An American research and advisory firm, Gartner predicts that AI will create USD 3.9 trillion worth of business value by 2022.
Source: Gartner (April 2018)
This year-on-year increase in growth percentage is indicative of the developments in the field of AI. By 2022, the business value created by AI will witness a 17% increase in the growth.
According to LinkedIn, there is a high demand for professionals with artificial intelligence experience. As per its latest report on "Jobs on the Rise," the AI practitioners are in the top 15 most in-demand professionals.
Hiring for AI engineers grew by 32% between 2019 and 2020. (LinkedIn)
The rising job prospects and lucrative salary further enthuse young people to join the field of AI engineering. A quick overview of the field:
The Booming Profession of AI
Top job titles: Artificial Intelligence Specialist, Machine Learning Engineer, Machine Learning Researcher
Skills: C++, Python (Programming Language), Amazon Web Services (AWS)
Top locations: San Francisco, New York City, Seattle
Education: 99% of hires come with a bachelor's degree or higher
Salary: $124,000 - $150,000
Source: LinkedIn Jobs on the Rise Survey
AI Engineer: The Skills that matter
To be successful as an AI engineer, one must have essential soft as well as technical skills. The roles and responsibilities requirements can thus be fulfilled. The skills define the quality of work done. They are an essential part of progress and the principal parameter for improvement.
I. Understanding of Statistics, Linear Algebra, and Probability
The AI models are based on algorithms, which are heavily dependent on algebra, calculus, and statistics. In addition to this, it is essential to be familiar with probability, as it helps interact with the AI's standard machine learning models, for example, Gaussian mixture and Hidden Markov.
II. Programming skills
To excel as an AI engineer, it is essential to be thorough in programming languages, like C++, R, Python, and Java. This is because the knowledge of these programming languages help develop and deploy AI models.
III. Business Knowledge
Business acumen in an AI engineer permits one to convert technical ideas into good business projects. In addition to this, solving the company's major problems can be achieved using AI. Thus, it is essential to have a thorough understanding of the business operations, then no matter what field the company is in. Plus, it is crucial to know the target audience and top competitors of a business in the market.
IV. Analytical Skills
AI engineer is many a times engaged in the review and interpretation of crucial data. In order to achieve this efficiently, she must be able to analyze information, come up with insights, and brainstorm solutions.
V. Critical Thinking Skills
In order to create innovative AI models and solutions, it requires an AI engineer capable of rapid prototyping. Thus, she should come up with various potential solutions for each problem being faced by the firm.
VI. Collaboration Skills
This is needed when working in a team with AI developers and IT professionals. A team achieves more than an individual's reach. AI Engineer thus solves the company's problems and presents new avenues and ways for success as an integral part of the complete working team.
VII. Communication Skills
Good verbal and written communication skills can enable right representations of the AI tasks and initiatives to every department of the company.
Top Industries AI engineers are Strongly Contributing In
1. Health Care
The application of AI can help the health care industry by reducing the time and cost linked with the study of side effects and drug discovery.
What roles an AI engineer play in healthcare?
AI applications help pharmaceutical industries find patients for clinical trials.

AI can be used to interpret clinical trials' data.

AI can enable prediction of treatment results

AI helps in Drug Design

AI is also useful in Data Pre-processing
2. Finance
In finance organizations, many have begun to utilize AI to learn users' habits. This also enables improving the security by identification of fraudulent and suspicious actions.
What roles an AI engineer play in the finance and banking?
Improving cybersecurity

Financial services democratization

Improving customer experience

Gains in terms of robustness and efficiency in banking

Finding new opportunities for business

Improving risk management

Prevention of systemic risks
3. Manufacturing
Organizations in the manufacturing discipline have started using AI models to rethink the supply chain, enable prediction of maintenance issues and integrate AI with the technology. This results in reducing the manufacturing costs and improving safety of the products.
In what roles an AI engineer play in manufacturing?
Design customization

Product development

Logistics optimization

Shop floor performance improvement

Generative design

Predictive maintenance

Robotics

Price forecasting of raw material

Quality assurance

Process optimization

Inventory management
4. Enterprises
Several firms are starting to use AI to identify important insights, mainly in unstructured data as generated from social media.
What roles an AI engineer play for enterprises?
Chatbots

AI in eCommerce

To improve workplace communication

Human resource management

Intelligent cybersecurity

AI in logistics and supply chain

AI streamlined manufacturing
5. Education
There is a growth in the number of software, and games for adaptive learning programs. The systems help meet the students' needs, emphasize specific topics, repeat things students need to master, and assist students in working at their maximum capacity.
What roles an AI engineer play in education?
Automate routine activities like grading

Developing responsive educational software as per student needs

Spot weak areas where courses need improvement

Develop AI tutors whom students can approach for additional support Give educators as well as students an in-depth and helpful feedback

Change the way the information is found and interacted with
Wrap Up
An AI engineer can contribute in innumerable ways to lead success in every area of an organization. The areas of functioning that benefit from them are healthcare, manufacturing, enterprises, finance, and education. However, their presence is not limited to them. They can spread their wings in about any industry and sector. Discover what AI engineers can do and how they convert data into value with ARTiBA insights.