Top 8 AI Trends and Predictions to Watch out for in 2022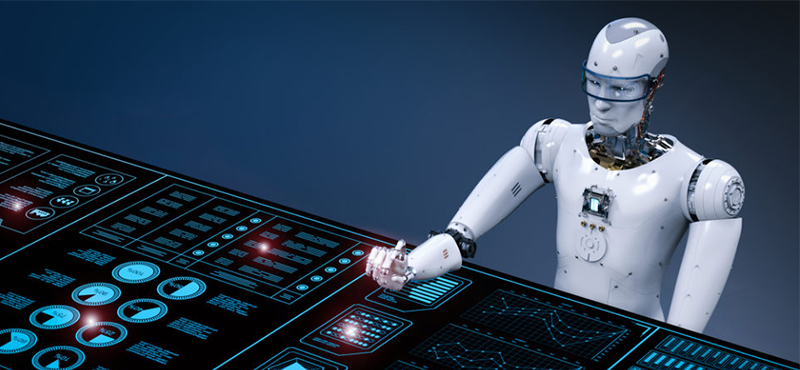 Since 2020, we as a society have been forced to cut back on our plans and live a more modest and secluded life. The pandemic has stopped a variety (if not every) of industries and forced them scale-down operations. Particularly when it comes to technology, there have been instances of companies pushing back the announcements of their events, ceasing the research on artificial intelligence, and putting off the development of new computer components. As we venture into 2022, various tech experts predict what the future holds for artificial intelligence technology, and 2022 will be the year to watch for technological advancement. Let's dig into it.
According to top tech experts, 2022 is likely to bring intriguing developments in AI, resulting in a more stable economy. But what exactly does AI mean in the years to come? What are the possible changes we can count on?
Here are some of the new developments that will take place in 2022:
1) Relief for Data Scientists Bogged Down by Tedious Work
Data scientists spend over half their time cleaning up data, integrating disparate storage platforms, and finding the required storage capacities and processor power to put AI and machine learning (ML) models in production. The majority of highly-trained human resources are used to solve operational issues since most models were developed in a sterile environment with clean data. When models were put into production, they failed to perform as expected because of a lack of awareness of the complexities of integrating real data.
In 2022, we expect an improvement in the lives of data scientists, as machine learning tasks are automated. A lot of labor-intensive tasks (such as data preparation and training models) that are repetitive and tedious will be automated in the coming year. Automating the process will not only offer relief for data scientists by giving them time to focus on their strengths, i.e. perfecting algorithms. It will also allow IT departments to put higher-performing AI/ML models in production more quickly.
2) The Rapid Evolution of AI
In 2021, most businesses remained in an experimental or proof-of-concept phase of AI. In the coming years, we'll experience a shift towards AI-first approaches. AI apps will soon be at the top of corporate (and even government) strategies. As AI/ML models become the norm, businesses will also see an acceleration in the rate of improvement as they expand AI to include every department and impact every business activity.
The Deloitte State of AI report discovered that around 80 percent of IT and business executives believe that AI will be crucial to the success of their business over the coming two years. Furthermore, nearly three-quarters of respondents believe that all businesses will utilize AI over the coming three years. We anticipate seeing more significant use of AI technology across various sectors, with the most notable being manufacturing, retail, healthcare, and finance.
By the end of 2022, the application of AI will become more common and become more effective. AI will continue to be employed to boost productivity. Furthermore, this year, AI will also be used to rethink and improve services, products, business models, and overall strategy. AI will not be a tacked-on feature onto existing infrastructure but rather an integral component of the technology stack of a business and will provide insights to partners, customers, and employees in real-time.
In the new internet economy, businesses will be racing to utilize AI insights to be more competitive by being data-driven in 2022. Large corporations' growth in research and development will lead to more innovation and bring AI within reach of smaller businesses.
3) AI Will Become More Accessible to Developers
In the past, only major players like Google and Facebook could afford the resources to bring AI/ML models to the real world. In 2022, developers will use more off-the-shelf technologies at midsize firms to enable AI/ML models to be more easily accessible. There will be a functionality readily available to let applications talk, convert speech into text, automate video and image analysis, eliminate illicit or inappropriate content, and a myriad of other industry-specific use cases.
Furthermore, there will be fewer issues when porting AI software across different platforms as Bring Your Own Compute and Storage (BYOCS) is now an actuality. With AI/ML models taking up increasing amounts of computational resources, AI developers will be capable of selecting the most effective cloud and compute solution for each machine learning model. Selecting the right platform on the fly will prevent vendor lock-in and offer the flexibility needed by data scientists and AI engineers to optimize computing resources while allowing them to experiment with new, exciting techniques without putting their entire AI/ML ecosystem at risk.
4) Top AI Companies Will Go Public
Some of the top AI companies like DataRobot, Databricks, and Scale AI are likely to go public to boost their revenue streams. Businesses often employ a prominent CFO to help prepare for an IPO. DataRobot announced in April'21 that it had hired Damon Fletcher (formerly Tableau CFO) for the role. Databrick's Chief Financial Officer Dave Conte has previously worked as the CFO at Splunk, which he took public in 2012. Don't be surprised to witness Scale AI make a high-profile CFO hiring this year.
5) Powerful AI Tools Will Be Developed for Video
Video has emerged as the most popular media in our digital world. According to reports, 80% of all Internet data in 2022 will be in video format. But when compared with other data formats like images and text, there has been less focus in the past on the development of deep-learning-based solutions and capabilities specifically designed for video. This is a huge market opportunity. You can expect to see rapid growth of AI tools for video in 2022, including video search, video editing, and even video creation.
6) Many Large Cloud/Data Platforms Will Reveal New Initiatives Using Synthetic Data
Getting the correct dataset is the most critical and challenging aspect of building AI products today. Synthetic data provides significant advantages over the traditional collecting and labeling of real-world datasets. In the coming year, several large computing platforms will start new synthetic data efforts as they understand the importance of this technology in tomorrow's AI stack and are looking to draw more builders into the ecosystems they have created.
7) Quantum AI-Based Environments Will Begin to Emerge
With recent advances in quantum computing, in 2022, we'll begin to witness how quantum computing will be able to integrate the use of programming languages, artificial intelligence (AI) and knowledge graphs. These different technologies will evolve into a single computing environment that operates in single memory space, forming an integrated solution. The distinction between programming and AI/analytics is likely to blur when developers begin using quantum-based computer programming languages to create highly complex, next-gen AI software and algorithms that produce breakthroughs based on the quantum acceleration that is Machine Learning and deep learning.
8) AI and Deep Learning Will Become Mainstream
According to a report by McKinsey, More and more companies are utilizing AI and deep learning to generate value, and more often, it is taking the form of revenue. A small percentage of respondents representing different industries have attributed more than 20% of their business's earnings before interest and taxes (EBIT) to AI and deep learning. This number is likely to rise as technology improves and becomes more common.
Conclusion
The problems in integrating, cleansing, and processing the data will continue to be a challenge, however in the meantime, there will be a plethora of open-source, more generic solutions that can replace manual work, freeing data scientists and AI engineers to concentrate on more strategic assignments. Since the ever-growing online economy requires more data for companies to improve their efficiency and provide a better user experience, more technology-enabling solutions can ease the transition toward the AI economy.