Top 5 Emerging AI Trends in 2021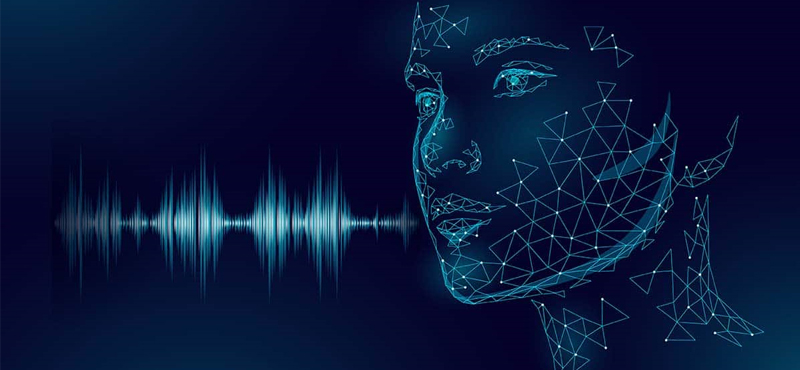 "Conversational, ethical, quantum AI, AI in cybersecurity, and AIoT take the lead, as organizations seek better ways to pivot, strategize, and adapt."
The year 2020 was filled with multiple challenges. Despite the disruptions, the COVID-19 pandemic also served as a great opportunity for organizations to leverage technology. From ensuring the safety of employees while working remotely to improving business functions, the industry survived multiple digital touchpoints.
As organizations continue to pivot and adopt new technologies, 2021 looks like a year filled with opportunities for technology trends.
To help you succeed, we've gathered a list of the latest AI trends this year. This will help you stay afoot in the AI era. Have a look:
1. Conversational AI
Conversational AI such as chatbots, virtual personal assistants, and virtual customer assistants are becoming the mainstream for businesses.
With AI on the rise, organizations hope to expand their businesses effectively. The year 2021 is projected to be an energizing year as conversational AI proceeds to extensively boost client encounters.
What can we expect from conversational AI in 2021 and beyond? These statistics will tell:
AI will boost 95 percent of customer interactions by 2025. Source: Servion.

Voice assistants to triple in usage from 2.5 billion in 2018 to 8 billion by 2023. Source: Juniper Research

Around 80 percent of businesses will use some form of chatbot systems by the end of 2021. Source: Outgrow
As organizations seek ways to transform their business, conversational AI acts as a major component to create a more personalized customer experience.
2. Ethical AI
Ethical AI is chief among the list of emerging technology trends in 2021. But how do we define AI ethics and morals when it comes to machines and robots? This is one aspect computer scientists and AI engineers have been trying to figure out since the 1970s.
AI ethics help determine right and wrong. In this case, it is the set of 'rules' or 'decision path' that is taken to determine AI's behavior.
Failure to operationalize AI ethics can be a threat to the company. Missing out on ethical AI might increase regulatory, legal, and reputational risks, thus, leading to product development inefficiency, inability to use data for training AI models, and wasted resources.
What can you do to achieve ethical AI? Use the following three core principles to help you through the AI ethical implications:
Organizations need to be able to distinguish right from wrong. This is one of the major reasons why companies have started including ethical standards, policies, and frameworks to reduce the maximum risks of AI.
3. The Fusion of AI and IoT (AIoT)
The blend of AI and IoT enables an organization to reach greater heights by providing intelligent decision-making, customer delight, accurate prediction, identification of cost savings, and increased operational efficiency.
When merged, AI and IoT offer a unique solution with the potential to digitally transform businesses.
A report by Business Insider predicts that by 2025, companies are likely to invest up to USD 15 trillion in IoT.

According to McKinsey Global Institute, the potential economic impact caused by IoT will range between USD 4 trillion and USD 11 trillion by 2025.
Image source: McKinsey
Alexa, Siri, Google Maps, and Netflix are powerful examples indicating that AIoT exists.
4. AI in Cybersecurity
Organizations are banking on AI to help identify threats. Around 69 percent of organizations believe adopting AI becomes all-pervasive to respond to cyberattacks and threats, predicts a 2019 report by Capgemini.
Technologies like AI and machine learning have become critical tools for companies to fix unwanted system vulnerabilities. With inevitable threats coming from cybercriminals, organizations must become vigilant and not let their guard down.
As threats continue to overwhelm companies, the list below demonstrates how companies have started using AI:
Threat hunting: AI easily improves threat hunting by adopting behavior analysis. For example, profiles of every existing application can be developed by analyzing the organization's data from endpoints.

Managing vulnerabilities: AI techniques simplifies vulnerability management capabilities that organizations face daily. Moreover, other tools like event and user behavior analytics powered by AI help organizations detect anomalies on servers or even analyze the user behavior before the attack could take place.

Network security: While creating network security, the organization needs to focus on two areas:
Understanding how the network environment works – organizations should start obtaining naming conventions for workloads and applications. This is one major reason why most organizations end up spending unwanted time choosing which set of workload belongs to which application.

Creating security policies – security policies help identify whether the connection is legitimate or malicious.
AI boosts network security by closely studying the pattern of network traffic. Google, IBM/Watson, Juniper Networks, and Balbix are companies that have enforced good practices of AI in cybersecurity.
5. Quantum AI
Industry leaders in the quantum space such as IBM, Azure, Microsoft, and Google are making a breakthrough in 2021.
"Many industries are currently working with quantum computing, including banking, capital markets, insurance, automotive, aerospace, and energy. In years to come, the breadth and depth of the industries leveraging quantum will continue to grow." -Bob Sutor, vice president of IBM Quantum Strategy and Ecosystem
The quantum hype is already underway. Both private investors and governments across the world have extensively started investing huge sums of money into quantum research and development. Further, a report by Allied Market Research predicts that the enterprise quantum market worldwide will grow to USD 5.85 billion by 2025.
While the opportunity in quantum computing seemed alluring, most organizations are willing to adopt quantum technology to solve multiple computational problems in various sectors like cloud security, finance, logistic, supply chain, and drug discovery.
Conclusion
As organizations become more dependent on AI systems, more businesses will be using artificial intelligence in the foreseeable future. Considering these trends, it can be clearly said that AI is becoming a critical function for all businesses.
Stay ahead with the latest topics and technology trends in AI.