The State of Artificial Intelligence and Its Growing Need for Professionals with The AI Skillset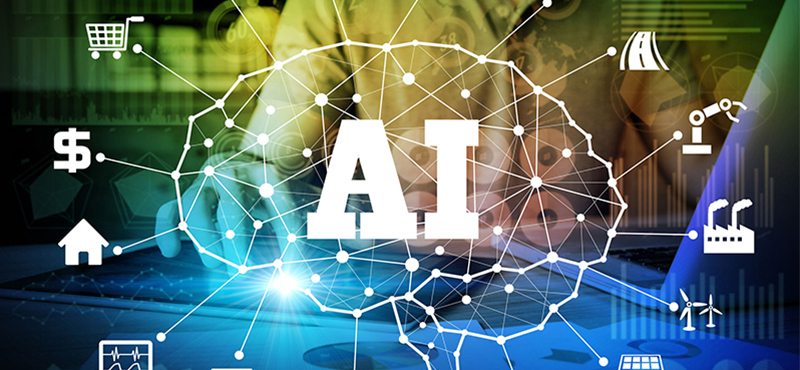 With the surge in AI implementations over the past three years, major companies across the world are aiming for an intelligent automation first approach to acquiring new resources, humans or machines. The winners in this game are the ones with the right skills and specialized certifications to stand apart from the herds of ordinary engineers and statisticians.
Eating up the technology world. Most of it anyway. That's a TL;DR version of the state of AI in the current global technology worldscape. Name an industry or sector and we'll show you an enterprise that believes it is going to be transformed by AI, and is investing millions in their initiatives. The growth is ferocious and the global economy has passed the point of no return in AI quite a while ago. This is almost entirely driven by the sheer speed and accuracy of business operations in every sector an AI implementation has been made. Not to mention higher cost efficiencies than ever seen before, if you go by the long term benefits of not having repeated overheads of workers doing mundane repetitive tasks or even dissecting datasets and struggling to find meaning in them. Quite literally, this fascinating technology has changed the way we think, transact, work and even interact with the world. Period.
AI is just not prevalent, it is ubiquitous and all pervasive now. According to Adobe, nearly 1/3 (31%) of global enterprises worldwide will use AI in some form or the other by the end of 2019 in their regular business operations. The Job share of AI in the global market has increased by a jaw-dropping 450% since 2013. This staggering number reveals the sheer force with which this exciting technology is sweeping over global economies and large corporations. Worldwide. According to search analytics firm Bright edge, the two biggest marketing trends of the future are hyper personalized station at 29%, followed by artificial intelligence close behind at 26%. Further statistics from IDC data show that CAGR on AI will sustain the 50% growth rate YoY, reaching a whopping $57.6 billion by 2021. That's just two years away. Let that sink in.
But there's even more evidence in the research – Juniper's research pegs the growth at an even higher rate, reaching US$7.3 billion by 2021. In e-commerce, nearly half of online shoppers are willing to spend more time shopping within (49% of them) when they are assisted by artificial intelligence engines. The import of artificial intelligence robots has increased from 100,000 in 2000 to approximately 250,000 in 2015.
Which begs the questions, how are business leaders taking it?
"The permeation of AI into mainstream technologies is imminent and inevitable", according to Microsoft CTO Norm Judah. And he's not wrong as every CEO and board start investing and planning their AI initiatives, some trending questions that business leadership across the world are asking are mentioned in this article. Consider them quick FAQs that are sure to erase any doubt you may have had on the impact of intelligent machines and networks.
1.What exactly is the nature of reporting structure of an artificial intelligence team in alignment with existing business leadership and operations.?
Yes, the nature and structure of AI teams remain unclear. But here's a perspective from the other side. In terms of job opportunities, you'd have entire teams of AI engineers and project managers being hired to implement AI initiatives in almost all companies across sectors worldwide. Given the LinkedIn Job Posts surge mentioned above, this seems an understatement in volume terms.
2. Whether to adopt an already existing solution in the market with the purchase or hand code their own AI to draw a different station from their competitors in the market?
While it may sound like a double edged sword at the outset, the jobs data indicate that for large companies adopting an already existing solution for their AI initiatives, there are more than 5 specialized vendors, on an average, who are hiring aggressively to meet their requirements. Simply put, more jobs will be available in AI if the largest corporations follow this model, and they will belong only to the specialized engineers who can make the cut.
3. How do we initiate an AI program when we have never used one before, relevant to our industry, domain and sector?
This question marks the point of entry for most aspiring AI professionals today. For companies that lack the technological wherewithal to create their own AI implementations, the reliance is entirely on hiring fresh new engineers and experienced project managers and business analysts who will design, test and implement sector-specific, industry-specific and enterprise-specific solutions, leading to even more sustainable and lucrative careers for those qualified.
If you've read the above, the natural consequence of this of these findings being the tremendous potential of AI to be the next high trajectory technology career for aspirants worldwide is a no brainer. The number of research papers on artificial intelligence has grown by more than 900% since 1996. Aptly summarized by Sundar Pichai, the CEO of Google, "AI today is more important on fire and water for the survival of the human race."
So besides a multilateral economic thinktank's report stating a 190% increase in AI jobs between 2015 and 2019, and the fact that machine learning and artificial intelligence engineers are expected to see a 12x job role growth rate this year alone, it comes as little surprise that the serious aspirants and artificial intelligence engineer will have plenty on their plates to choose from. In terms of lucrative jobs, exciting technologies to work in, rapid career progression, and of course, employment in some of the world's largest corporations cross every developed continent. It's here to stay. Get on board now!